With Valentine's Day just around the corner, you could say love is in the air here at Missouri State. People have no problem spending generous amounts of time and money planning out the perfect date for their sweetheart on Valentines Day. Rightly so, as it is the one day out of the year designated to showing your love and affection.
What about every other day of the year though? It's not as easy to shell out $50 for your significant other on a random Tuesday in February, is it? Well no worries, because we've compiled a list of our favorite date ideas in Springfield that won't drain your bank account, but might just enhance your love life.
1. Hollywood Theaters

415 W. College Station

417-799-3456
Taking a date to the movies usually isn't cheap, but on Tuesday nights movies are only $5 with a student I.D.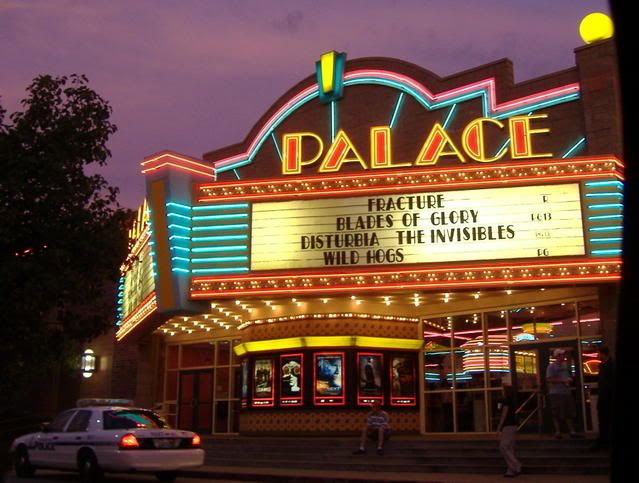 2. The Palace Theater

2220 West Chesterfield Boulevard
Another movie theater in town plays second-run movies for only $3.00. On the first Monday of the month MSU students get into the late movies for free. Take advantage of Timewarp Tuesdays – All movies, all day are just $1.
http://www.palacemovies.com/springfield.html
3. George's
339 South Glenstone Avenue
(417) 831-6777
This diner serves great breakfast, burgers, and everything in between. Prices are reasonable, and they are open early in the morning till late at night.
Our favorite meal at George's: RECESSION PROOF BREAKFAST – Two Eggs, choice of hash browns, bacon, or sausage, served with choice of toast, biscuits & gravy, or hotcakes. Served every day from 5:30 a.m. to 11:00 a.m. for $2.99. And from 11:00 a.m. to close for $3.99.
Plus you get a discount with your student I.D.
4. Buffalo Wild Wings
2 Locations in Springfield:
900 E. Battlefield Rd Springfield
2725 North Kansas Expressway
Most of the time this place is not a very cheap place to eat, but on some days they have specials. Tuesday is 50 cent traditional wing day. Thursday is 60-cent boneless wing day.
5. Big Whiskey's
3 locations in Springfield:
311 Park Central East
1440 W. Republic Rd
1550 E. Battlefield Rd
Take advantage of Happy Hour from 4:00-6:00 pm Monday-Friday! Half price drinks and appetizers!
6. Fun Acre Miniature Golf

2500 South Campbell Avenue
It's only $2.25 per game! They have a cheap batting cage as well. Make sure to bring cash, because they don't accept cards.
7. Whisler's Burgers

208 W McDaniel Street
You've gotta get the burgers to go, but Whisler's Burgers are delicious and cheap!  (5 burgers for $6!).
8. Springfield Botanical Gardens
2400 South Scenic Avenue

(417) 891-1515
Pick a sunny day, pack a picnic lunch, and head on over to the Springfield Botanical Gardens. It has beautiful scenery and better yet, it's a FREE date!