English Department, Technical and Professional Writing Program Assessme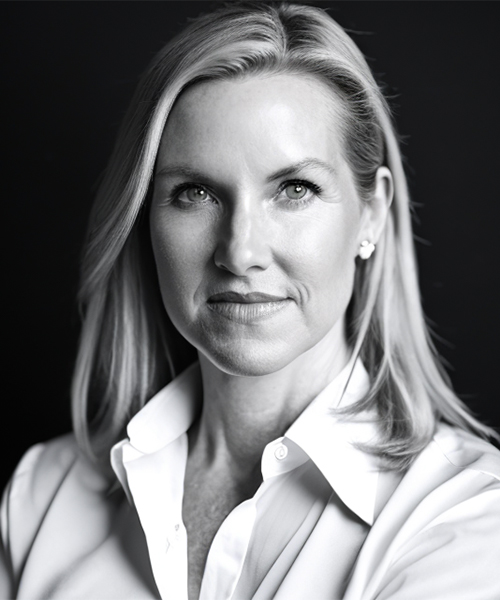 nt meeting: August 14, 2018
Faculty in attendance: Leslie Seawright, Tracy Dalton, and Rhonda Stanton
Faculty preparing report: Leslie Seawright
During the 2017-18 academic year, faculty teaching ENG 321 (Writing II: Beginning Technical Writing) in the English Department at Missouri State University turned in student work for assessment. In our last assessment (2016-17), faculty agreed to analyze and assess General Goal 3.4 of the General Education Student Learning outcomes: "Use writing for inquiry, learning, and thinking to find, evaluate, analyze, and synthesize appropriate primary and secondary sources and integrate their own ideas with those of others."
Methods for assessment
Throughout the 2017-18 academic year, faculty turned in student papers that included research and writing with sources. Since a genre of writing was not specified, samples turned in included proposals, white papers, annotated bibliographies, and recommendation reports.
Faculty identified the student samples they turned in as "High, Medium, or Low" paper samples. Most faculty turned in two from each category per class section. The following category descriptions provide information on "High, Medium, and Low" samples.
High ranking samples: provide complete (sometimes extensive) ideas, use grammar well, are formatted appropriately for writing situations, and develop a professional engagement with audience
Medium ranking samples: meet expectations for assignment development, display generally acceptable use of grammar with some errors, no noteworthy features in format, and develop minimal connection to audience
Low ranking samples: use vague ideas and simple development, contain problematic grammar, awkward or inappropriate format, and minimal to no connection to audience
From the submitted samples, 9 papers were pulled from each category (high, medium, and low). Dr. Seawright then went through the papers to ensure that each sample was a paper that utilized and integrated sources.  From the 27 samples, 24 were determined good papers for assessment.
Assessment data
The following tables list the tallied rankings from this assessment.
Rubric Data (24 student papers)
| | | | |
| --- | --- | --- | --- |
| Criteria | Exceeds | Meets | Does Not Meet |
| 1) Paper correctly identifies/signals information from sources | 1 | 12 | 11 |
| 2) Information from sources is integrated with student's own ideas/arguments | 0 | 12 | 12 |
| 3) The sources selected, both primary and secondary, are appropriate for the context | 0 | 19 | 5 |
| 4) Connects to audience through call to action | 0 | 20 | 4 |
Per Paper Assessment
| | |
| --- | --- |
| Breakdown of Assessed Papers | Number |
| Paper scored "MEETS" in all categories | 6 |
| Paper scored "DOES NOT MEET" in all categories | 1 |
| Paper scored "MEETS" in criteria 3 and 4. "DOES NOT MEET" in criteria 1 and 2 | 4 |
| Paper scored "MEETS" in criteria 3 and 4. "DOES NOT MEET" in criteria 1 OR 2 | 6 |
| Paper scored a mix of "MEETS" and "DOES NOT MEET" in criteria not specifically stated above. | 7 |
Faculty discussion after assessment
Student papers demonstrated that students could usually select good, credible sources for their topic but often had difficulties integrating source material into their papers.
Many students in ENG 321 struggle to successfully integrate and synthesize source material into their own ideas/words/thoughts.
Many students in ENG 321 do not successfully demonstrate the "source sandwich" in their writing. (The source sandwich is the technique of identifying and introducing the sources, giving the source content, and then further developing or discussing what the source says.)
Faculty could spend additional time on teaching the source sandwich or on how to integrate source material because they assume that students in a 300-level course already have these skills.
Students may arrive in ENG 321 with no foundation in university academic writing besides dual credit or an AP course in English. Faculty are concerned that they may not be able to cover all that students need to review (academic composition skills) due to the amount of content they must cover specific to ENG 321.
Student citation style (MLA, APA, IEEE, Chicago) is not uniform and often a conglomeration of styles or one they created.
The book "They Say, I Say," was discussed as an excellent source to help students learn how to cite and integrate source material into their papers.
Writing Across the Curriculum initiatives are critical at this university. Students may not be prepared to enter academic writing in their field and will need specific instruction when entering their major courses.
Outcomes from assessment
Faculty agreed on these outcomes from the assessment of ENG 321 proposals:
The assessment committee will recommend all instructors of ENG 321 spend at least one class period on sources, specifically how to integrate sources into student writing. Faculty will be encouraged to teach the "source sandwich" and how to weave source material into student's own writing.
The assessment committee will also recommend that faculty teaching ENG 321 specifically teach at least one form of citation style and then grade papers for student learning of that skill.
Faculty decided to again analyze assignments that require research-based writing for the 2017–18 cycle of assessment, focusing on General Education SLO 3.4: "use writing for inquiry, learning, and thinking to find, evaluate, analyze, and synthesize appropriate primary and secondary sources and integrate their own ideas with those of others."
The repetition of ENG 321 assessment topic will allow faculty to see if their focus on citing and integrating sources has any impact on student writing.
Dr. Leslie Seawright volunteered to again lead assessment efforts for ENG 321 during 2018–19.
ENG 321 Proposal Assessment Rubric                            Sample# __________
2017–18 
General Education Student Learning Outcome (SLO) 3.4
General Goal 3: "Students will be able to develop and express themselves clearly and appropriately in writing for a range of social, academic, and professional contexts and use appropriate writing technologies."
SLO 3.4: "Use writing for inquiry, learning, and thinking to find, evaluate, analyze, and synthesize appropriate primary and secondary sources and integrate their own ideas with those of others"
Assessment criteria
Mark each category for the proposal sample you are analyzing:
| | | | |
| --- | --- | --- | --- |
| Criteria | Exceeds | Meets | Does Not Meet |
| Paper correctly identifies/signals information from sources | | | |
| Information from sources is integrated with student's own ideas/argument | | | |
| The sources selected, both primary and secondary, are appropriate for the context. | | | |
| The sources selected are credible | | | |